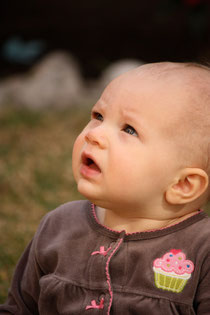 Just like last year, we are half-way into the first month of the year and I'm just getting to the 'sentimental' reflection of the past year and the hopefull anticipation of the new present year. The last few months have been a whirlwind. 
With all that being said, I finally sat down and wrote out my annual goals... something I started way back in college. I enjoy challenging myself with goals... or perhaps I'm more of a 'list checker-offer'... that is what really drives me. Needless to say I spent some time setting goals regarding all aspects of my life... as a mom, as a wife, as a teacher, as a missionary... setting goals for my physical health, for my spiritual health, etc. Perhaps it gives me hope... hope that I can do better (even if the past year was pretty good), and hope that God is not done with me yet as He continues to mold me into the woman He wants me to be. I did pretty good on my goals last year so this year, I'm steppin' it up a bit! 
As a family there is much we have to anticipate this year. This will, yet again, be a big year for us... and perhaps a great deal of change. John and I often laugh as we look over our lives since we have gotten marriage... "Do we ever do anything the easy simple way??" Nope. So why start now?
Needless to say, we are excited. Excited that this year will mark our second year in Mexico... and the time we have committed to living over seas is up in August. We have already decided we will be heading back to the US and are confident we know where the Lord is leading our family to live already (to be disclosed at a later date). We are praying through opportunities right now. Needless to say, the excitement of a new chapter in our lives as a family is definitely present in our hearts. Our desire to 'park it', if you will, somewhere for a while... grow some routes, settle in and grow in our community and our church, etc. 
We could also potentionally be adding another sweet little girl to our family this year! John is a bit more optimistic than I am in regards to the time frame, but it is true, there is a possiblity that we could be bringing home a beautiful precious little girl through adoption by the end of this year and just the thought of that makes my heart swell with joy. The homestudy coordinater just left Mexico after spending two days in with us. We feel it went pretty well and will hopefully be receiving the first draft of the homestudy document this coming week. We are praying we can begin the second step (the immigration process) during the first couple weeks of February. Please continue to pray that the FBI results are processed and completed by the end of this month! If they are not, this could throw at monkey wrench into the time frame. 
THis summer we'll also be hosting three sports teams here in Mexico including mens and womens' soccer in late May, a sports performance team early june and a women's basketball team in late June. After seeing what God has done through the previous teams sent to Mexico last year, we are anxious to see how God will use the teams this year! 
JT will be starting Kindergarten this year also! Wow! We have decided that I will homeschool JT through Kindergarten and see how it goes (i've been doing a bit of preschool homeschool for practice, if you will) and so far it's great. I'm thankful for all those mommies out there, those that I know well and those that I only know through their blog which I reference often, who have gone before me and given me the courage, motivation and the desire to invest in my children's lives in this way. I know it's not for every mom and I definitely know that it's not the easy route... but I'm excited to try! The fact that JT is at the school age just blows my mind! Where have the years gone! Oh, it makes my eyes well up with tears. Hudson too has become a bit more studious as he gets older... I think that has a great deal to do with watching his big brother who loves to do 'school work.' I've noticed that Hudson's attention span is extremely short in comparison to Jt but I'm proud all the same when he can sit for 10 minutes doing mazes... and actually has fun doing it!
Lucia will also be turning one in just 3 short months... REALLY? I feel like she was just born! 
I get to participate in two weddings as a bridesmaid which I'm pumped about. My cousin is getting married in September and a sweet friend of mine is getting married in April. Not only do I get the honor of standing on the alter next to my cousin and my friend when they commit their lives to their special men, but my husband will be officiating my cousin's wedding. I have to admit I just love weddings! Two people in love committing to each other to spend their lives journeying through the good times and the hard times! What a joy!
Anyway, these are just a few of the many things we are excited about in 2012! My prayer this year, as every year,  is that we are all changed for God's glory.... that by the time we reach December 2012, we can look back over the past year and say that we are not the same person we are today. I pray that we would be open to hearing all that God wants us to hear... even the hard stuff... and that we would be obedient to His word. And in return, we would be blessed beyond out expectations and we would be completely satisified in knowing Him. 
Thanks again for you faithful followers over the past year... those that have prayed with me, cried with me, laughed with me, rejoiced with me, offered unending advice and suggestions in my most helpless stages of each hat I wear as a woman and for those who faithfully provide the finances for us to do what we do here in Mexico through Athletes in Action. We are truly thankful!