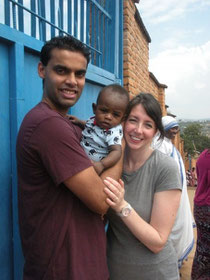 Well, I have to admit that I'm thankful the week is over. It has been a challenging week for me (us) since last Friday with all sorts of 'happenings' going on in our lives. I do believe that yesterday was the first day I had not shed a few tears over something. Needless to say I'm thankful for the hard/challenging times because it makes those great moments all the more wonderful! 
I am writing to share a number of updates and some other exciting ministry things going on here in Mexico. First off - thanks again to those faithfully praying for our friends Ben and Susie. They were released from the hospital last night and Susie is excited to be in her own bed and to love on her little ones. This was Susie's update yesterday: 
I'm home, free to sleep in my own bed, play with my kids and watch lots of tv. I still have a brain tumor, but we found a neurosurgeon we love. The high-risk OB team is confident that this is a good time for baby to undergo surgery with me, so we will work on setting up a surgery date within the next couple of weeks. Pray that it's benign and that Baby weathers the surgery well. We'll be working on planning some fun, special family time together in the days before life gets turned upside down for a while.
Please continue to intercede on their behalf!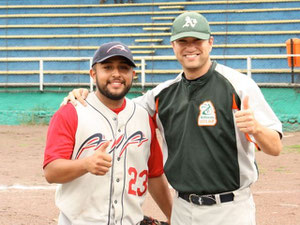 We also have some exciting news on Julio (for thsoe who haven't been following, Julio is a former UDLAP baseball player who was wrongly accused of a number of things including drugs and selling fire arms). After being in prison for 4 months of a crime(s) he did not commit, they have finally set him a court date for this Wednesday!
This has been a long and hard journey for Julio as not only has he been serving jail time for crimes he has not committed, but the judicial system has allowed a number of things to happen to him that are against the law!! I have to admit as imperfect as the US government is, I'm thankful for the laws that we do have in place - innocent until proven guilty. Anyway, after finally getting a court date (which has not been easy and Julio has put in ALOT of his time appealing all the events that have happened to him), according to the Mexico law, the judges MUST make a ruling with in 15 days of that court date... Once they have a ruling, whether it be innocent or guilty, Julio can post bail. He will finally be free!! Please continue to pray 1. that those who are dealig with this case, abide by the law and Julio does get a ruling 15 days after Wedesday and 2. That they find Julio INNOCENT so that he can finally be done with this injustice!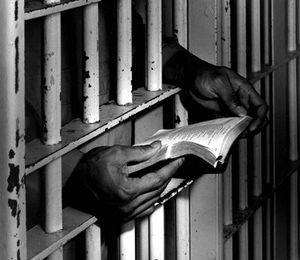 Other exciting news includes two other guys here in Mexico. One of the guys is actually in prison with Julio. John has gotten to know him quite a bit and has had a number of good conversations with him. John suggested he read the book Evidence That Demands A Verdict by Josh McDowell and Julio(2) said he would read it. John got his hands on a copy in spanish and gave it to him yesterday. Pray that this book has a major impact on his view of the bible and that it sparks an interest to investigate more into who Jesus is.
Also, John was approached by a coach of a professional running athlete who competed in the Pan American games this year. Apparantly he is pretty high profile in this area and his sponsors feel he could use some spiritual and/or athletic encouragment to 'keep his head in the game.' John met with him for the first time a few days ago and although Julio (#3) (yes, Julio is a popular name here in Mexico!) is being told he must meet with John, John felt he was pretty open and interested in talking about the bible. Please pray for Julio (#3) and for John's impact on his life! 
John and I were talking about all the stuff that has been going on both in our lives and the lives of those around us... There is sooooo much to pray for. Our hearts are heavy... both for good reasons and hard reasons. I am so thankful that I serve a God who truly hears our prayers, who answers them in love and never grows tired of our pleas for his mercy and grace. Thank you Jesus that You love us and made a way for this to be possible!