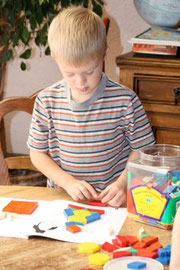 I will admit that I am a bit leary of articles like this one... I don't want to become one of those "homeschooling is the best" kind of person. I read a blog of a gal a couple weeks ago (unfortunately, I'm still on the hunt for it because I can't seem to find it again) that did a great job of weighing out the pros and cons of both public school and homeschooling. If I find it, I will be sure to post it. 
Anyway, I came across this article titled 15 Reasons To Homeschool. Although my kids are still preschoolers, I completely agree... I'd say these reasons are now my reasons too. Read the comment that the guy 'Homeschool Daddy' makes at the bottom. Even though my kids are young, I would say that I wouldn't have recognized these either until I started with kids! 
Anyway, just a little thought to chew on.