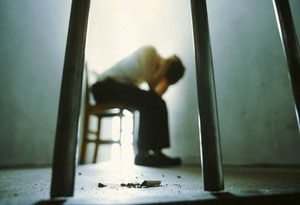 So John and I took the boys to see Julio in prison today. I'd say we take them at least once a month. It blesses my heart to see the boys run up to him and jump into his arms when the boys finally spot him through the other inmates as we are walking through the gates.... And I know it blesses Julio's heart. I look forward to seeing him and talking with him every time I go. I wish I could go with John everytime he goes (3 times a week) but that's obviously just not possible when you have three little ones to care for. Needess to say, the times I do get to go are precious to me. 
We have some really great news that I couldn't wait to share... Julio FINALLY got an official court date. (For those of you who may have been confused about the previous court date, the court date he had a few weeks ago was to ask the judge to try his case separately from 5 other individuals... it's a long story how they do things here but up until he got approved to be tried separately, his case could not be heard before the judge until the other 5 individuals got their paperwork in order, etc. They were suppose to be tried all together for some reason that I don't understand since the cases are unrelated. Fortunately the judge ruled in Julio's favor and said he could be tried separately... and so we have been waiting for the official court date to have the actual drug/arms selling accusation get a ruling.) So MARCH 6th at 10:00 AM is his court date. We were hoping it would be sooner, but we are thankful that the date is set. John and I are going to try and get a babysitter at the house so that we can attend the hearing. 
According to the law, the judge then has up to 5 working days to make a ruling. Usually it only takes two, but if it takes the longest, this means that he will have a ruling by March 13th. 
If they find him innocent, he will be immediately released from prison. This is a BIG 'if'. The problem here is that Julio is up against the government, and as I shared before, the government is not big on admitting their mistakes... and if the judge declares him innocent, in essence, the governement would be admitting they made a mistake. So PLEASE pray for an innocent verdict... this really would be an act of God. 
If they find Julio guilty (If they know Julio is innocent but don't want to admit that, they usually lessen the charge (i.e. they say they found less drugs than the police reports actually say and will knock off the arms selling accusation), he will be required to be in prison 5 more days and then he will be able to post bail. So... that puts him at March 22 as a release date at the very latest! 
John and I are asking that you would pray specifically that the verdict on March 6th would be INNOCENT and that all dates would remain as they should (we have learned that dates and timing are pretty arbitrary here).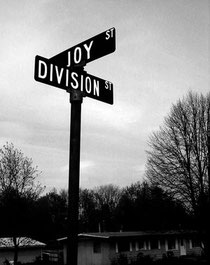 Julio seems to be high spirits though. God is growing him a great deal and John and I are both very encouraged with his trust in Christ. We've asked Julio to begin thinking about sharing his testimony so that we can record it and share it with all of you who have been faithfully praying for him... even before his imprisonment. He's excited to share what God has done in his life. He's been trying to share Jesus with some of his fellow inmates and coming along side the 'newbies' that come in. Thank you to all of you who have been walking this journey with us... with him. I know that Julio is so appreciative of all of your prayers and for those of you who even wrote letters to him and his dad. 
With all that being said, I wanted to share one more thing. I've been doing a bible study in Ephesians through a kind-of online women's group. It's called Good Morning Girls. Yesterday as I was reading their Ephesian's study update, I ran across another woman's blog... and the Joy Dare. It is a dare, if you will, to make thankfulness a habit in your life... and in the process make joy a habit your life. I would encourage you to read this... and i would encourage you to take on the dare and see how it changes your life. Life can be hard. Life is hard. Life will be hard. But the challenge, the goal... is to continue to have joy even when the tears are present, to have joy even when your heart is heavy, to have joy admist the storms of our life. I am thankful to my Lord and Savior because He, Jesus Christ, makes this possible.