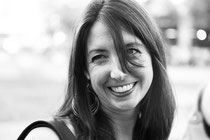 So this was posted last week and I couldn't help but share it. It's Susie's... old blog, if you will. Susie is an amazing writer who wrote about everything from her parenting adventures to the deep thoughts as she wrestled with books she read or experiences she has had. She says this will be her last post here, but I'm praying it won't.... her posts always seem to make me smile, think, laugh out loud and/or make me want to share them with my husband so he could join in laughing with me. If you know Susie personally, she is a pretty funny gal. I'm blessed to know her. 
Anyway, what I love about this particular post as she shares with her readers about her diagnoses is that she wants to hear Truth. She's faced some really scary and crappy stuff... but she still wants to hear it. I love that she loves Jesus with all her heart and yet still wrestles with the things of life seeking Truth... not just looking for answers that would seemingly make her feel better. 
Anyway, it's a worthy read.