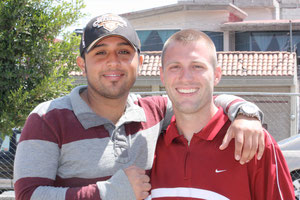 This week has surely been a sweet one. It was an extremely full schedule for us, but we enjoyed every minute of it. This weekend we were so excited to spend bascially the entire weekend with Julio... we are so overjoyed with how God is moving in his life. It is obvious that Julio is a changed man and desires to bring glory and honor to God through his experience. He has so many friends that have been contacting him... many of them wondering how in the world he 'survived' being innocently imprisioned. And Julio can only say it was the God of the bible that gave him the strength to walk through this and the peace to endure the hardship. Julio is very much a leader with a charasmatic personality that draws people in.... we are confident that God has much planned for his life.
Here are a few pictures of the weekend with Julio: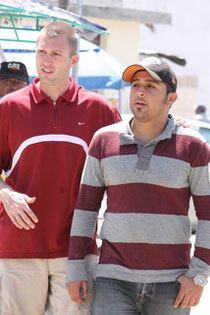 When we celebrated Julio's release along with Sixto's birthday at our house, I shared about how when God would do something grand in the Old Testmament, He would ask the Isrealites to build a monument so that they would remember and the generations to come would know that God did something big. I made a little scrapbook of the photos on the day of his release as a monument for him and his family to always remember this moment. It was a precious moment. 
Please do continue to pray for his growth in Christ and his boldness in proclaiming the truth of the Gospel... that God would use him to change lives all around him. This week he's going to talk to UDALP, the university he was playing baseball at, and try and get his school scholarship back. Please continue to pray that God would restore all that was taken from him when he was wrongly imprisoned.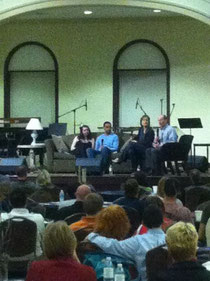 Also talking about answered prayers, if you have not been following Ben & Susie's minsitry website, they posted not only an update on their treatment plan for Susie, but they also posted a precious video of both Ben and Susie this time, sharing their heart and sharing where their confidence lies as Susie battles for her life. The discovered a ilttle surprise about the baby growing in Susie's womb and they have finally found peace in a treatment plan! We are encouarged by their faith, by their confidence in God, by their willingness to find joy in every moment... Please continue to pray not only for Susie's complete healing but that they would find joy on this bumpy and twisted road.