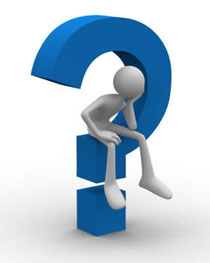 So over the past few weeks I had been having this conversation with a former co-worker of mine on facebook who is a Christian Scientist. Now, before I continue, I want to preface that email, facebook, twitter, texting are NOT the best place to have a real conversation about important things, particularly things of God. But with that being said, I felt like we were both cordial and seemingly polite as we discussed the topic at hand... which started with my facebook status update in which I shared I was fighting the urge to be jealous that my sweet husband got to spend the week listening to God Word, hanging with friends and going to Six Flags while I was wiping poopy hineys and runny noses (if you remember from my previous blog). I wrote "Oh, Lord, how thankful I am that you love this sinner."
Now if you do not know much about Christian Science, they do not believe that we are sinners. On the contrary, they believe that there is no sin. Needless to say, this started quite the conversation which wasn't the first time I traveled down this type of road... There is so much intertwined in ones belief that it cannot be 'broken down' in just one day... let alone in a conversation on facebook. But the point of this particular blog post is not to attempt to refute the beliefs of Christian Science... or any other religion that does not believe Jesus was God, but to encourage everyone to think about why you believe what you believe. I'm a researcher at heart. Conversation like that rejuvinates me... they challenge me to think critically about what I believe and why I believe it.... not only for my sake, but for the sake of my children. 
One of things many other religions do well is 'train' their disciples in answers. Throughout the bible God's mission was to make His name known. Isaiah 48:11 says, "For my own sake, for my own sake, I do it, for how should my name be profaned? My glory I will not give to another." God did and does everything in order to bring glory to His name. God is a missionary God infact God sent his Son not only professing God's glory but choosing to obey in His darkest hours to pay the price for our sins.
We too are called to be missionaries... to our neighbors, to our friends, to our co-workers, to our children. To teach truth and to train in the knowledge of God. In light of all the other religions out there and all the new-age stuff floating around, if we don't have answers, someone else will... even if those answers are not Truth. 
My friend had said that he had lots of questions he felt he couldn't find answers too prior to his decision to put his faith in Christian Science. Whether or not he couldn't find answers or just didn't like the ones he got are two different stories, but regardless someone had to answer the questions he had... and it could have been you!
The point being, we need to be able to answer questions - easy and hard ones (2 Corinthians 4:2, Colossians 4:2-6)... because if a friend doesn't ask us, I am confident our kids will one day.  And I don't mean the superficial answers... For example, one of the questions my friend had was 'How did Jesus heal?" Well, the very simply answer is "Jesus was God so he could by His power." But there is so much more buried in this question...What if one doesn't believe that Jesus was God? Then how do you answer that? Why, as Christians, do we worship and profess the diety of Christ? Are you familiar what happened at the Counsel of Nicea because there are ALOT of inaccurate and undocumented explanations for how the trinity came to be part of our doctrine. I had heard once that those who are expert in knowing what the real dollar bill looks like is one who is expert in knowing what the false one looks like. This is why I enjoy conversations with those of other religions... as long as it's cordial. (as a disclaimer, it is also wise to know when to throw in the towel... particularly if someone isn't really interested in knowning the truth.)
Have you ever googled 'refuting christianity' to see what you find? I have. Ultimately, it is the Holy Spirit who helps one understand the truth of Jesus Christ, but you never know when God may use you to provide the right answers to someone searching for Truth. One of the things I love about our God is that He is not afraid to be questioned... Many have attempted to prove that the bible was incorrect or sought out in attempt to prove Christianity wrong... only to find themselves completely in love with Jesus, the Messiah, the Son of God, the second person in the Trinity, the King of kings and the Lord of lords. 
So, John and I wanted to share a few website that are well documented from historical documents as well as references from the bible. If you see cultural questions in the news that have been surfacing or you are engaging in conversations with someone about the bible, I would encourage you the check out these sights. i have learned that just because a religion says that the bible is part of the key writings, in reality many, if not most, interpret their bible based on the other key writings in their faith. Anyway, if you'd like help (or if your even curious) answering those tough questions... maybe for yourself... or maybe for someone you know... or maybe even for your kids (if they have hit the 'but why?" stage), I hope these websites will be of assistance. Just click on the picture to take you to their site. 
---
Probe Ministries
Probe Ministries was founded in 1973 by James F. Williams Jr. and Jon Buell, who sought to form a ministry that would bridge the frontier between the agonizing questions man asks and the profound answers the Gospel offers.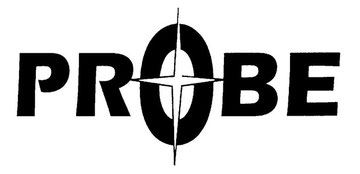 ---
Got Questions
Got Questions Ministries seeks to glorify the Lord Jesus Christ by providing biblical, applicable, and timely answers to spiritually-related questions through an internet presence. They will do their best to prayerfully and thoroughly research your question and answer it in a biblically-based manner. All of their answers are reviewed for biblical and theological accuracy by our staff, with final approval given by our President and Founder, S. Michael Houdmann. He possesses a Master's degree in Christian Theology from Calvary Theological Seminary and a Bachelor's degree in Biblical Studies from Calvary Bible College.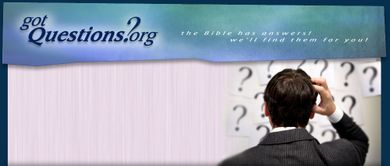 ---
CARM
CARM analyzes religions such as Islam, Jevhovah's Witnesses, Mormonaism, Christian Science, Universalism, Wicca, etc and compares them to the bible. We also analyze secular ideas such as abortion, atheism, evolution and relativism. In all our analyses we use logic and evidence to defend Christianity and promote the truth of the bible which is the inspired word of God.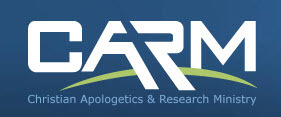 ---
Answers in Genesis
Answers in Genesis is an apologetics (i.e., Christianity-defending) ministry, dedicated to enabling Christians to defend their faith and to proclaim the gospel of Jesus Christ effectively. They focus particularly on providing answers to questions surrounding the book of Genesis, as it is the most-attacked book of the Bible. They also desire to train others to develop a biblical worldview, and seek to expose the bankruptcy of evolutionary ideas, and its bedfellow, a "millions of years old" earth (and even older universe).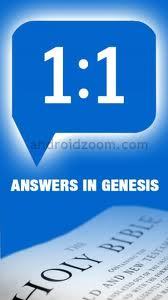 ---
Wall Builders
WallBuilders is an organization dedicated to presenting America's forgotten history and heroes, with an emphasis on the moral, religious, and constitutional foundation on which America was built- a foundation which, in recent years, has been seriously attacked and undermined. In accord with what was so accurately stated by George Washington, we believe that "the propitious (favorable) smiles of heaven can never be expected on a nation which disregards the eternal rules of order and right which heaven itself has ordained."