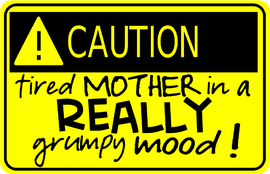 I read a great article last night titled I'm Tired. It was one of the blogs from the  Ephesians study I had been going through. I actually fell behind due to a few things that came up over the last few weeks so last night I spent an hour or so catching up on the blog updates. This particular blog talking about Ephesians 5:15-16 brought some real conviction to my heart.... in regards to sleep.
Did you know that "In 1850 Americans crawled into bed at a reasonable hour and slept an average of 9.5 hours a night. By 1910, half the country had electricity, but our recent ancestors were still breathing evenly with their eyes closed, on average, nine hours a night. By 1950 an average night's sleep decreased to 8 hours. And by 2008, Americans, on average, get 6.5 hours of sleep a night" (Kathy Peel - America's Family Manager)?
I was blown away at these statistics about how much less sleep we have gotten over the years. If I was a betting woman, I'd bet that technology has played a major part in this statistic. I was actually pretty convicted by it.
The author shares that as she gets up in the morning to have her coffee and spend some time with the Lord, she can feel the tug of email, facebook, and twitter. I can totally relate. Sometimes I wonder what people did without email... without computers... without TV. For me, I think, they probably spent more time as a family... forced to be creative... forced to talk...more time to just think. With less distraction or little things to do in our down time, we are naturally challenged to be creative in what you do with that time....I often wonder what it would be like to wake up at 5:30 every morning truly refreshed with 8-9 hours of sleep ready to take on the events of the day.
But i'll be the first to admit, as soon as the kids hit the pillow in the evening, sleeping is the last thing on my mind, ironically even on the days I'm completely exhausted. Actually, once they are in their beds, all of sudden I feel 'awake'... with endless possibilities ahead of me as the kids sleep for the next 12 hours! Perhaps if I didn't have so many 'possibilities'... like spend 2 hours surfing pinterest or communicating on facebook or watching the latest episode of psych (..the list does goes on). Not all the stuff I do in the evening is 'junk food' and actually pretty productive, but just those productive things alone keep me busy without the extra internet surfing or TV watching (you know... crawl into bed and say, "I'll just take a few minutes to see what things have been posted on pinterest".... only to find myself glued to my computer screen for the next hour or two), if you know what I mean. 
Now, I'm not trying to say we need to have our electricity cut off and go back to living by the rise and fall of the sun, but I truly enjoyed the refreshing reminder and the challenge to be disciplined even in the area of sleep.  That sleep was God given and when we acknowledge our need for sleep and are disciplined in this area, we are not only reflecting our dependance on God, but we are demonstrating what our priorities are... because I know my hudsband doesn't want a haggard wife in the morning (it's not pretty) and my kids don't deserve to deal with an overly tired and run down mom struggling to find the patience I need to love them well while walking in the fruit of the spirit... which for me, is virtually impossible when I did not get a good nights rest (it's hard enough when I do get enough sleep to have tremendous patience). 

As a matter of fact, I read this article right before I read 'I'm Tired' called Parenting Is Not An Interruption that a friend posted on facebook (See.... facebook isn't ALL that bad). If I don't get enough sleep, my kids ARE an interruption to my needs, my desires and I don't have the right mental capcity to have right perspective. I need sleep. Period. 

Anyway, just a little food for thought.