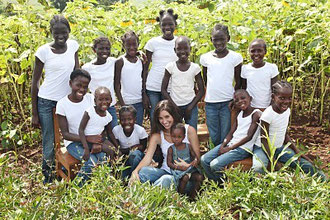 I'm just returning from a very needed sweet vacation to Indianapolis after celebrating a dear friends entrance into a new season of life - marriage. Loved every minute of it and was blessed with the opportunity to visit with a number of Athlete in Action staff I haven't seen in probably four years. It was a memorable time. 
I'm actually in route to Mexico City as I write. I had planned on getting in a few 'Z's' before landing in my 'home country' but I started reading a book called Kisses from Katie.... and I can't put it down. As I shared in our previous blog, I met with our adoption agency's country coordinator to go over the final checklist for our dossier and she gave me this book as a gift. She commented, 'Katie has been an inspiration to me....'. 
Little did I know as I opened up to begin the forward message, I too would be captivated by this amazing young lady's faithfulness to God and her genuine, honest and very real willingness to endure the challenges of a new culture, a new language, a life with less comforts, a life with more dangers, and the life of the unknown to change others one life at a time. 
In just the first few pages, I had to hold back tears not only at the beautiful ray of sunshine Katie is expressed through words, but for the reality of the poverty that exists in our world beyond the border of the good ol' US of A. It's heart wrenching to read about what is not just a movie for so many others.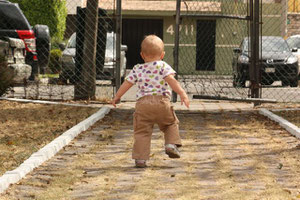 Now, if you are not already familiar with who Katie is, she is a young woman with a passion to serve Jesus. At the age of 18, right out of high school, she committed one year of her life to teach kindergarden in Uganda before beginning her college degree in the United States. During that single year, God rocked her world and she has been living their ever since. Four years later, having just turned 22, she is presently not only in the process of adopting 13 little girls, but has started Amazima, a ministry that reaches hundreds of other children in Uganda.
As I was reading through first few chapters (I'm actually already half way through the book!), I couldn't help but feel this sense of understanding as I have done my fair share of traveling to the 'less comfortable' places of the world to share God's love. But what really got my mind spinning was reading this book from the perspective of a mom of three kids... putting myself in Katie's mom shoes. It really made me think about my expectations, my dreams and my hopes for little ones as they grow up.
In the foreword, Katie shares, "People who really want to make a difference in the world usually do it, in one way or another. And I've noticed something about people who make a difference in the world: They hold the unshakable conviction that individuals are extremely important, that every life matters. They get excited over one smile. They are willing to feed one stomach, educate one mind, and treat one wound. They aren't determined to revolutionize the world all at once; they're satisfied with small changes. Over time, though, the small changes add up. Sometimes they even transform cities and nations, and yes, the world." 
Later on she shares that "Jesus wrecked my life, shattered it to pieces, and put it back together more beautifully.... Sometimes working in a Third World country makes me feel like I am emptying the ocean with an eyedropper. Today it often feels that way. I have learned to be okay with this feeling because I have learned that I will not change the world. Jesus will do that. I can, however, change the world for one person."  
I realize this is what I want for my kids. I want my kids to be 'wrecked' for Jesus. I want them to fall madly in love with our Savior and I want them to be willing to follow Him wherever He may lead, even if that means living clear across the world, sleeping on a dirt floor or bathing with only a bucket of water.... If it means someone's world will be changed through them. 
A while back Susie's mom had posted an entry on Ben & Susie's ministry website for Susie's birthday. I was touched by her words because as a Christian mom, it is my heart's desire that my kids would impact and change others lives for the better and for God's glory. I don't want my kids to make decisions in their lives based only on the concern for their safety, for their comfort, or for their own needs, but I want their hearts to be so infused with the love of Christ that they would be willing to sacrifice all of that for the sake of others and for the sake of His glory.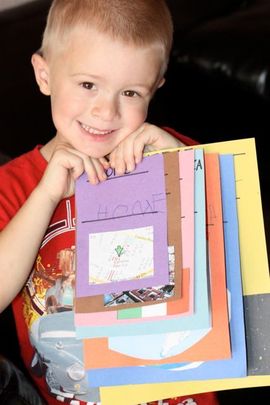 I talk to my parents often and I know the ache they have to be around us... to be around their grandkids. It is not easy. I want to be around them too and I want my kids to grow up with them down the street... but at least for now, that isn't Jesus's desire. He has other work for us... there are other sheep of His fold that need to be called. And God willing, He will use John and I do to that... and prayerfully, one day, He will use Jt, Hudson and Lucia to do the same. 
I pray that my kids will hold that unshakable conviction that people... all of them... are important. I pray that my kids would be willing to let God transform people through their obedience to Him. I pray that my kids, like Katie, would be'much more terrified of living a comfortable life in a self-serving society and failing to follow Jesus than... any illness or tragedy." I pray that my kids would truly understand the meaning of Psalm 37:4: "Delight yourself in the Lord, and He will give you the desires of your heart." 
And I pray that my kids would only feel safe in the arms of Christ. As Katie writes, "Jesus called His followers to be a lot of things, but I have yet to find where He warned us to be safe. We are not called to be safe, we are simply promised that when we are in danger, God is right there with us. And there is no better place to be than in His hands."
I would highly encourage you to read Katie's book and to check out her blog at www.kissesfromkate.blogspot.com. I'm pretty confident in reading it, you will not go untouched.