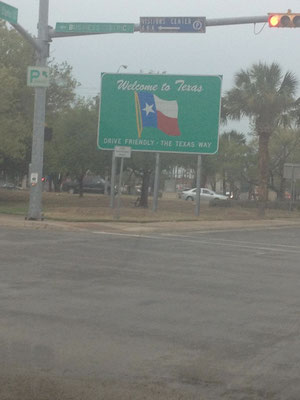 Thank you to everyone who have faithfully been in prayer today for my husband and Julio! We have official word that they have crossed the border and are in the good ol' state of Texas! Yaaa! I am so relieved! 
I haven't gotten to talk with John yet but Julio sent me text emails with photos and updates along the journey and it seemed to go smoothly. John called his dad briefly to let him know they were at the border crossing waiting in line and then a few minutes ago, I received this picture from Julio! They are heading to a hotel and about to get some food since they are STARVING! 
So thankful for each of you and for your prayers! They will get some sleep tonight and finish the treck home which is about another 7 hours! Praising Jesus for His grace and mercy on this journey!