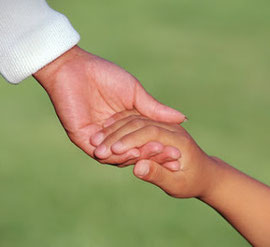 A few weeks ago when we were surprised by Nicaragua's rejection of a number of dossier documents, I struggled to sift through the various emotions that seemed to ravage my heart and mind. As I had been talking with a dear friend and mentor on the phone, one of the things she suggested was to take some time 'off', if you will. She suggested that we could just enjoy our time in Connecticut and spend the next few months praying through God's desire for our family... and then begin again when we settled in Ohio. Definitely a great idea!
But here's the thing...
I'm not good at sitting still....
so I kept moving.
I started looking for an agency that could do our homestudy, making phone calls, making lists... But the whole time, my heart just didn't seem.... ready. I was anxious and fearful. I didn't seem to have the energy or the joy in starting all the paperwork over. And in the back of my mind I kept hearing my friend's voice.... 'take some time and enjoy the now' while the other side of my brain was screaming "BUT WE'RE LOSING TIME!!" How could I just pause for another few months, we've already lost a year? 
We actually found an homestudy agency we liked (For those not familiar with the adoption process, this is a separate agency from our adoption agency that does only the homestudy) ... and then realized how much it would cost to go with this particular agency. They would allow us to begin gathering paperwork now but for whatever reason, Agency 'A' was very pricey. Urg. I was still anxious. Still uneasy. But still feeling the pull that we needed to do something. 
A week ago I ran across a book on The Gospel Coalition website titled Glorious Ruin by Tulian Tchividjian. Tulian's desire is to address what it is to allow God to meet us in our sufferings as oppossed to trying to see the silver lining or the 'good that will come on the other side'.... Here is just one of the many quotes that encouraged me: 
"If you have suffered the loss of a family member to chronic disease, if you suffer debilitating seasons of depression, if you lost your job and livelihood, or if you went through a divorce that came out of the blue, know that God is not punishing you. He is not waiting for you to do something. You don't have to pull yourself up by your bootstraps and find a way to conquer the odds, be stronger, or transform yourself into some better version of yourself. The pain you feel (whatever the degree) may be a reminder that things are not as they should be, in which case it is appropriate to mourn the gravity of that brokenness.

While God does indeed use the suffering in our lives, He is interested in much more than improvements in your personality or circumstantial happiness; He is interested in saving you. He is more than your helper. He is your redeemer. We do not have the primary role in this drama after all; we are the actors, not the directors. Sometimes it requires getting on our knees for us to see the truth." 
I felt encouraged to just allow God to hold me as I struggled to let go of those lost expectations. The verse Psalm 46:10 came to mind... "Be still and know that I am God." 
Be still. 
Something I'm simply not good at.
The day Psalm 46:10 weighed on my heart, we received a call from another homestudy agency that was WAAAAAYY less expensive but said we could not even apply until we were in our home, or at least very close to it. Another road block. 
"Be still and know that I am Lord" pounded loudly in my head along with my friend's words. 
It seemed obvious. If I wasn't in such a rush, Agency 'B' was a no-brainer. 
So, I finally surrendered... 
We made the decision to be still for the next few months. We decided we will move forward with the adoption (for which there are LOTS of reasons we feel led to move forward) but we will pause. We will be still. We will wait until we are in our home and we will trust the Lord with the unknown. 
As soon as we made this decision, my heart suddently felt a sense of peace. And as crazy as it may seem, the minute we decided that we would tack on another 3 months to our already 12 months of lost time, those 'we are losing time' thoughts disappeared. I finally felt confidence in this being our next step. 
If I'm being honest, I actually felt it was odd. For me, the one who felt we needed to rush rush rush and that time was ticking rather fast, I felt peace with just letting the time go and intentionally adding more time to what we have already lost. This peace truly surpassed all my understanding! 
We don't know what God is doing, and I hesitate in attempting to explain it away with words such as 'maybe God is doing this... or maybe He's doing that...", but I seem to feel a sense of peace and joy that God is doing what He does best, never letting me go even in my struggles!