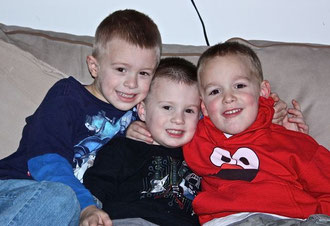 We are back in the good ol' state of Texas. We arrived last night at about 9:00 after a long week of good-byes and packing. Although it was no easy task living in someone else's home as a family of five for 5 months, we are so blessed to have such sacrificial parents. It wasn't exactly a walk in the park for my parents either to take us on for so long. As usual, it was truly a bitter sweet good-bye. I'm sure my parents are enjoying the complete silence as I speak.
We were also extremely thankful for the church God lead us too while we spent so long up North. One of our prayers was to find a church to tap into during our stay and God sure did provide. If you are ever in the Connecticut area, we truly fell in love with Wethersfield Evangelical Free Church. We made some really sweet friends, the children's ministry was amazing and we felt cared for spiritually... even though we were nomads only staying for a short time. 
It was a blessing for the kids to get such sweet time with my parents and it was a blessing for all of us to get so much time around extended family. As I reflect on the past 5 months, it sure did go fast. Needless to say, phase one (Texas) and phase two (Connecticut) is over and we are in our final phase of our move back to the U.S. from Mexico (kind of wierd to say we are still in the process of moving back from Mexico). 
Because we have an appointment for our new house only four days from now and a 17 hour drive ahead of us, we woke early this morning and immediately got to work. Today we spent the day gathering all of our possessions at my in-laws house, repacking, reorganizing and cleaning stuff. Tomorrow will be the big packing day as we head over to our storage unit which has been housing all our other possessions from our previous house for the past two and a half years. We will spend the day loading up the Uhaul and one of our vehicles in preparation to leave bright and early on Tuesday morning. John, Lucia and I will head to MIssouri to stay with some friends for the night and then finish up the remaining 7 hours to Ohio on Wednesday just in time for our appointment. Just as we are arriving to Ohio, my in-laws will be driving up with our other vehicle and our two boys and will meet us in Ohio on Friday night. We are so grateful for their willingness to make the haul with the kids and our car. Gosh, we are truly blessed! 
So, with that being said, I have a few prayer requests... Please pray for safe travels. I will be driving one vehicle with our trailer behind it which will be my first time driving with a trailer... I'm sure I'll settle in just fine once we get going, but I'd be lieing if I said I wasn't a tiny bit nervous particularly the idea of pulling into gas stations along the way and carrying probably a sreaming child. Please pray that the trip is uneventful and Lucia is miraculously and unexplainably peaceful and content on this long journey. 
Please pray for my in-laws as they travel with the kids. It's a lot of hours on the road with a lot of possibilities. For whatever reason, I'm just a tad bit anxious about being separated from the kids on such a long drive. Praying they arrive safe and sound right behind us.
We will close on Friday and God willing, have keys to our home by early afternoon! We have some amazing friends willing to spend the day doing some hard labor carrying furniture and boxes into our home as we unload everything. It will surely be nice to have all that we own in one place again. We hope to keep everyone posted as we finish the final round of moving!