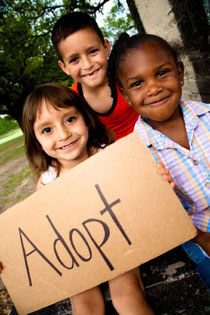 Off it goes... our homestudy, that is. Although we'd like to say that our homestudy documents are in the mail heading south toward Nicaragua, we are excited to say the homestudy is on it's way to the USCIS. We will now be waiting for an official approval update from our governement (basically this is a document that says we are not only fit parents, but our new home is fit to handle another child or two). We still have many more months to go, but we have learned to celebrate the little steps in this journey. We are thankful. We are blessed. 
We are unsure how long this step will take. The original approval from the USCIS took 2-3 months. We are hoping because this is an 'update' homestudy, it will only take a month. Maybe that's wishful thinking... but our God is in control regardless. Join in us in prayer for this little detail. We are truly anxious to finally get all paperwork out of our hands and heading toward the country our little girl is from. 
As we wait for the USCIS to send us their paperwork, we will be gathering the documents for our dossier that Nicaragua did not accept (as I had shared before, there a few documents (i.e. our marriage certificate, birth certificates, etc), those that did not have our Mexico address, that we will not have to regather). We will get all those documents signed, notarized, county sealed and sent to the state to get apostilled. Prayerfully we will have all those documents back in hand once we receive the USCIS approval and then... THEN everything will be out of our hands. 
Thank you so much for your faithful prayers in this journey. They are coveted... and truly have held us afloat at times in this journey.