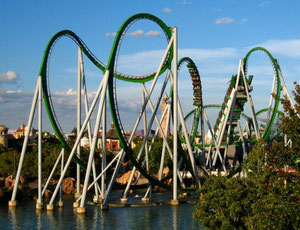 We got it!! We just received the USCIS approval in the mail yesterday!! Jump for joy because this was a total answer to prayer... It only took TWO WEEKS! I was expecting it take at least a month, but it only took TWO WEEKS!!! Wow!
You can imagine how excited I was when I opened the mail to find a letter addressed from the Office of Homeland Security... I thought for sure we had forgotten something, forgot to sign something, or they needed to double check some information, so when I scrambled to open the letter and read "Approval", I immediately started jumping around like a jack rabbit! 
My wheels started spinning- We just finished getting everything notarized... we'll send out those documents tomorrow... get them back in 3-4 days... get them them in the mail to MLJ and we'll be well on our way to waiting for another approval from Nicaragua! This is fabulous news! I emailed my agency coodinator and share the excitement! IT's HERE!!! IT's HERE!!! 
And then everything came to a screeching halt with a call from our agency coordinator. 
As I have shared before, international laws can change at a drop of a hat. There is a sense of urgency needed when one adopts from a foreign country because the longer the process takes, the more risk you have of things changing. 
Our coodinator had shared that the laws were revised and she adviced that we wait until May 14th to send our documents to the state of Ohio for their apostille letters. She explained why and it actually doesn't even change our time frame. The new change of law actually shortens the process by two weeks, except now we have to wait two weeks to send them in... so we'll wait, send our documents to the state of Ohio and be right where we would be had been if the law had not changed.
Okay. Okay. Mind shift from complete and total elation to, "Okay, this is a change. Not a big one, but a change...we'll wait again...  we're okay." 
And then it dawned on us that we have two documents that are already apostilled from a different state. So... what does that mean? Now we are going to be delayed more weeks because of our other documents that are already apostilled?? 
I know this sounds confusing and complicated. It is. 
So in a matter of minutes I went from cloud nine.... brought back to earth and reality for a few seconds to being totally bummed. The things we had been praying for (a quick USCIS turn around) turned out to be insignificant in the process... or least from my perspective.
So I began to worry. Fortunately, this all occured while the kids were napping (Isn't God so gracious like that??!). I had the opportunity to take my bible out and remind myself of His place in this process. 
This is HIS adoption. He's in control and although my emotions feel like I'm riding a wicked rollercoaster, He's still in the pilot seat. I ran across this verse in Isaiah 64:4 "From of old, no one has heard or percieved by the ear, no eye has seen a God besides thee, who works for those who wait for Him." This is what I wrote in my journal...
"My flesh wants so bad to feel crushed and to crawl into the cave of frustration, fear and doubt. Satan wants me to feel the weight of the unknown. But I'll fight that battle with a sword- 'the sword of the Spirit, which is the word of God' (Ephesians 6:17). As I read verses like the one in Isaiah 64, this is what I want to cling too. This is the mountain I want to stand on. I have no fear of the unknown because of what I do know- God works for me. He works all things for the good of those who love Him (Romans 8:28) and Oh how I love my Savior! Deep down inside I know that I can't breath without Him. I know I cannot function without Him."
John Piper wrote in one of his books, "God loves to show his tireless power and wisdom and goodness by working for those who trust Him... He works for those who wait for him and trust him. This is what we must believe- really believe - in order to rejoice always (Phil 4:4) and give thanks in everything (Eph 5:20) and have peace that surpasses all understanding (Phil 4:7) and be anxious for nothing (Phil 4:6) and hate our lives in this world (John 12:25) and love our neighbor as we love ourselves (Matthew 22:39)." 
I am positive nothing can thwort the plans of God. And He has a plan. And it's a good one. However the story ends in regards to this adoption process, God is in control and because I trust Him and because I am waiting on His perfect timing, He is working for my good and His glory. And THAT is what I know keeps me from entering the cave of doubt and fear.