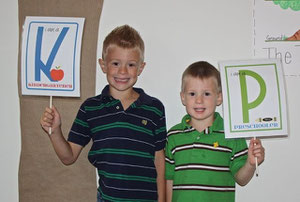 Well hello there friends! Long time no chat! My world has been overstimulated with all kinds of fun and exciting adventures that my online journaling (aka blogging) has taken a back burner... but I miss it. This summer I made it one of my goals to get back into journaling on paper and I'm sort of proud of myself for finishing a journal that I started prior to JT being born six years ago. Anyway, hopefully this is just the beginning (again) of many consistent blogs. 
I wanted to post a bunch of pictures of all our summer adventures because many of you don't follow along on facebook. It has been quite an adventure! So, I posted a link below that will take you to our photo gallery where you can view a couple of new albums I added. (If you don't care much for what I have to say and would rather skip my monologue and go straight to the pictures, click here). 
Well, we officially started homeschooling this year. Ya, ya. I know. Technically I've been doing 'homeschooling' since we move to Mexico in 2010, but I had to register with the state this year... Like, it's official. Like, I am really responsibile now for making sure my kindergartner knows how to read and write, amongst other things like make their bed, brush their teeth, don't use your hands for hitting, eat all your vegetables and so on. No pressure. I'm thankful for those homeschooling mommies that have paved the way and continue to be a source of encouragement for me. Week one is under our belt and it went pretty well... particularly since I have, yet again, a two year old smack-dab in the middle of the terrible twos. Lets just say, this first week she watched alot of Doc McStuffins. I got myself involved in a homeschool co-op for encouragement not only for myself but for my kiddos... so we'll see how that works out. 
As you know John was in the DR for a month and I had the great joy of getting to finish up the last week along side him doing AIA baseball ministry. I tell ya what, I sure do love that guy. It was refreshing and as much as I love the season of life I'm in as a mommy, I do look forward to the day when John and I can do that type of ministry along side each other regularly again. 

My tour to Jamaica was nothing short of AWESOME which you had the chance to read about it in our latest newsletter. It was a joy to do ministry as an athletic trainer again, being able to refresh my athletic training skills and simply get the opportunity to invest in the lives of those young men... I did ALOT of talking about how amazing John is as my husband! I left feeling like I had a bunch of sons that I pray, like my own sons, would continue to be passionate about Jesus, and if God so desires, that they would find themselves in a marriage that reflects the beauty of Christ's relationship with His church. You can bet we'll be using alot of date nights to travel to basketball games to cheer on these fellas! 

The kids are doing great. JT turned six this year. I can't believe it. Really? I have had to pinch myself a few times as it honestly feels like it was just yesterday I was in college with little responsiblity. Now, I'm responsible for the lives of three little people... one of which is six years old. Seriously? We have entered a new season in which he's making his own friends and wanting to hang with his buddies. Fun, yet scary at the same time. 

Hudson will be 5 this coming January and I'm so thankful for his sweet spirit. He's still my little bull in a china shop. The same day John headed to the DR, Hudson and I spent it in the ER getting staples in his head.... if that tells you anything. Love him to pieces, but I'm already praying for his teenage years... if he survives, it will be a miracle! ha! ha!
Lucia, or Cia (See-ya) as her nickname has developed thanks to Hudson, is the little princess. She's a tough little cookie that doesn't take any monkey business from her brothers... but she sure loves babies and babydolls. She's a bit theatrical in her love for singing and she reminds me alot of myself when I was her age. She's spicy, spunky and will give you a run for your money! 

Anywho, the Lord has been gracious and merciful to our family this summer. And we know His faithfulness will continue. John and I will be hosting our small group at church which we are extremely excited about. John has already been recruiting for next summer's baseball team and yesterday he started their 6 weeks AIA youth training camp with the other AIA baseball staff so he's pretty pumped about what God has planned for this coming season. I'm going to help out with a women's study at our church also this semester which as many of you know is a deep passion of mine (Shout-out to all those amazing ladies in my mother-in-laws Precepts class... I miss each of you and think of you often!).

So there you have it - a brief family update. If you get the chance to scroll through the pictures, this will give you a pretty good idea of what our crazy summer has been like. I'll admit that as I was choosing and uploading them, I got a bit teary-eyed (you all know how sentimental I am). The summer, even with its challenges, as been nothing short of a blessing and loaded with spiritual growth and fun for all of us!