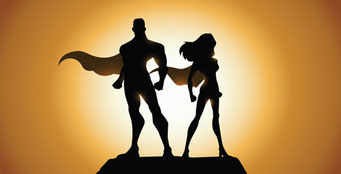 I debated whether or not to share this. It may or may not ruffle feathers, but in light of this blog, and a previous blog I wrote about judging others in their weaknesses, I felt inclined to share my heart which is pretty heavy at the moment. 
John has been gone a little over 3 weeks… And I can honestly say, after doing this for almost 9 summers,  6 of them as a mother, it has been the easiest summer so far. It has been the first summer that I have not broken down in tears half way through week 2 and it has been the first summer that I didn't feel like I wasn't going to make it without hiding myself in a closet, locking the door and never coming out because i can't handle the chaos, the discipline, the responsibility by myself.
I'm not sure if it's because it IS getting easier or if I'm just getting the hang of what life without daddy looks like for this extended period of time or if having my mom & dad around, despite the fact they work full schedules and continue with their own activities, has really took a good amount of burden off. Probably it was a little bit of it all. And I'm thankful. 
But don't get me wrong, it is still challenging. Even though I've had help from my parents, I'm not in my own home. Kids aren't in their own beds. We don't have our 'normal' routine and we don't have our neighborhood friends to help entertain the kids.  Things are out of sync, it's still exhausting and daddy still doesn't come home in the evenings to help relieve some of the responsibility I carry all day long.
And lets not forget I do simply miss my best friend. We can't talk on the phone often so I can't share about my day- the good and the bad. I can't hear about his. Internet is bad so we don't have the best connection when we do get to talk. I miss sleeping next to him at night and I've already had to simmer two children crying because they wonder "When is daddy coming home?"… 'Daddy will be home in two weeks' really means nothing to a three year old and seems like a lifetime to a 5 year old this far into his absence. So, although this has been a good summer... it's still challenging and I still have my moments.  
The reason I share all this is that I recently posted something on Facebook stating I had a few days left until I would have survived another AIA summer tour (I know, maybe I should avoid social media, but honestly, most of the time those on Facebook(particularly my good friends) have been an outlet and have been supportive through various seasons of life, and it truly has been a great way for me to communicate with my close momma friends all over the world who have given up their phones and social lives for a few years upon entering the new season of life called motherhood).  Today I have 3 days left and I'm wicked excited to see the man of my dreams after missing him for a little over 3 weeks (The kids still have two more weeks before they get to see him). I'm so excited to be reunited with him for a week.
Needless to say I was criticized by a married military wife without children yet for sharing publicly my 'complaining' because well, military families have it worse (to summarize the dialogue that took place). After carefully and lovingly sharing that I understood what military families go through with an absent spouse is harder, but it doesn't diminish how challenging this is for me, I was rebuked by her husband! 
I get it. It isn't easy for me to do it for a month and sometimes even for a week, let alone for a year or more. And I know there is so much more that goes into what military families choose to do in serving our country- their husbands go to war zones to save physical lives while my husband goes to other countries to save spiritual souls. My husband has a much greater chance of coming home… the risk for military wives is higher. Having to do this for a month by myself actually makes me appreciate and value military families even more. Parenting is hard with the help of a spouse… it's even harder doing it without the help of the person who started the family with you. 
But the thing is that this gal's comments crushed my spirit. And then after responding the best way I could, her husband chimed in and said I was making ignorant statements. 
I miss John terribly when our family is separated. He's my best friend. He's my children's daddy. And even when he's gone for a weekend, life just isn't as exciting and fun. So amidst me striving to honor God with my actions in a situation that is not ideal or easy for me, someone basically told me I shouldn't share my feelings or I shouldn't complain because someone else has it harder.
For the first time in 2 weeks, I cried uncontrollably and the absence of my husband hit me hard. I wanted to talk with him and share with him and process with him the conversation I had just had, but he was gone with no way of reaching him. I couldn't pick up a phone and call him and just let him listen to me cry… which made it harder. 
I get it military wives, especially all of you with children… I get it. I really do. This is hard for me… I can't even imagine what you all do and how you handle it when your loved one leaves for long periods of time with a truly unknown future…. My heart aches for the wives who husbands go to work one day and never come home whether they are killed in a car wreck or like some friends of ours in Mexico who was gun downed at his job… it's heart breaking… and maybe I shouldn't complain… I try not too… but it doesn't diminish my reality.
It doesn't diminish my struggle and what's challenging to me. Maybe I'm a weak woman because I find a month by myself hard… but it's my weakness and it's what I'm processing through and I need to be loved through that… not criticized. I serve my Lord by choosing to get a glimpse of single parenting for a month (and sometimes 2 months) every summer…. I deserve to be encouraged too, don't I? 
This is not one of my normal blogs… I just needed to share that we need to stop judging others based on the little information we know of them. We have no idea what it feels like to walk in anyone's shoes.  And there is always someone who has it harder. I'm not perfect at this… I know. I'm a work in progress (Phil 1:6). But this week, in my struggle, I experienced what it was like to be judged on my weakness… and it hurts. I felt like it stole my joy and excitement for a few days about reuniting with the man I love and chose to have a family with. 
With that being said, to my friends who are in the military… I know many of you read this… You truly are my heroes. Words cannot express enough how thankful I am you are willing to take on the challenges that you do for our country… for me.
And for those of you who have loved me when I have cried because a month is long for me, knowing you have had it harder and for those that have encouraged me in my weakness knowing you had walked the journey longer, thank you for being gracious to me. You really have been a source of strength!