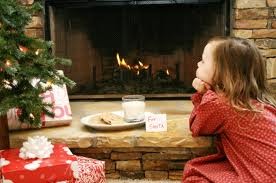 Ten years ago this month, I flew to a wedding in Des Moines, Iowa, with the intention of celebrating and supporting a friend who was entering a new season of life called marriage. As the plane landed, little did I know that the Lord was about to introduce me to the man I would one day say 'I do' to. And although when I met John McLaughlin that day in the airport waiting for our ride to pick us up, I hadn't a clue that I'd say those words in a little less than a year. As the old saying goes, "A lot can happen in a year." I am blessed beyond measure and cannot imagine journeying through this adventure with anyone else. In 9 years of marriage, we have visited 11 states together, visited 7 countries, had 7 addresses, 3 children, done 2 full AIA tours together, had a zillion relationship talks with AIA baseball players and had countless memories. We have cried together, laughed together, sang praises to God together, and cried out to Him together.. We have fought hard, played hard, hugged hard and loved hard. Our desire from the moment we got engaged was that we wanted our lives together to point to Jesus. And through His grace and mercy, in striving to do that, we have experienced the beauty and miracle of marriage! Today we celebrate 9 years together as husband and wife and I am so so thankful! 
Not only do we celebrate 9 years of marriage this month, but this past month we celebrated (well, more acknowledged than celebrated) the fact that we started seeking a child through adoption three years ago. On January 1st of this year, I wrote this article. We had gone out to dinner, pulled out a restaurant napkin and boldly wrote 8 things down that we were trusting the Lord with this year to happen before December 31st. They were 8 things that only God could do. Miracles, if you will. One of which was that we would finally get a referral for a precious little girl... a little girl whom we have been waiting to meet for three years. As December 1st rolled around, you can imagine the anxious anticipation in my heart as I continue to pray that God would still answer, 'yes' to what we are hoping for... and yet the Lord has been silent here. And the days are slipping away.
There are days that I find myself begging the Lord to take us to the next step in the adoption process and then in the same breath, I find myself saying, "But Lord, not my will, but yours." It truly is an inner struggle to wrestle through the two sides- trusting that His timing is perfect, but wanting His timing to be now. So, we wait. We continue to wait.
We will continue to pray what we started specifically praying for in confidence almost 365 days ago- "Lord, please unite us with a baby girl before December 31st this year. Please grow our family with a Christmas miracle this year." Would you please join us this month praying specifically for God's blessing of a new child before the new year arrives? We are so thankful for those that have faithfully prayed along side us and who have consistently asked how the process is going and how we were holding up. As we wait, I know we are not walking this journey alone. So thank you!