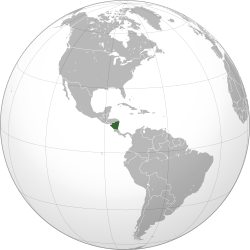 We have learned in the adoption process to celebrate not only the big steps but the little ones. The journey can be long, the road can be bumpy and the end can seem not miles away, but light-years away! I have realized that we need to take the time to acknowledge important dates and important events because it is proof that we have come this far.
Over the past two months, we have, once again, been gathering paperwork to update our home study... the third time in three years. I remember very clearly about 3 months or so ago when I got the 'reminder' in the mail that our home study would expire in April. It was a harsh reality that we were still waiting... still hoping... still wondering... 
So, as those moments are reminders that we are still praying we would move to the next step in this process, and that we are still waiting to receive the call we have been anxiously waiting for from our agency, I also need to acknowledge the moments that remind us that yes, we are still waiting, but we are not where we use to be. 
With that being said, exactly one year ago today, on March 14, 2014, we received an email with an attached letter from Nicaragua- We had finally, after two years and one major hiccup, been accepted and could official begin waiting for a child match!
It has been a roller coaster ride of emotions over the years. My emotional pendulum swings from confidence in the Lord and patience as we wait.... to frustration and sadness. I have stood before friends in confidence and shared, "I fully trust His timing and I have no doubt that the end result will be amazing,"  and yet days later found myself laying awake at night begging God wondering why we haven't gotten a match yet! We are ready! We are so ready to add another child to our family! And sometimes I feel so ready that this feeling seems tangible... and I am so helpless because there is nothing I can do. 
Today, this week, has been a good week in my steadfastness. I am confident in God's love for us... and love for a little girl who needs a home. And as this day, 3/14, snuck up upon us, I am celebrating that we are not where we use to be in this process. We have moved forward and I am confident we will continue moving forward... in His timing.